---
CECHENENA AEGROTA (Butler, 1875)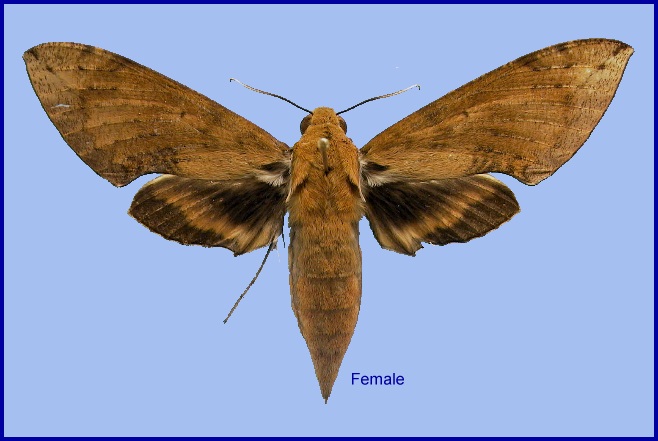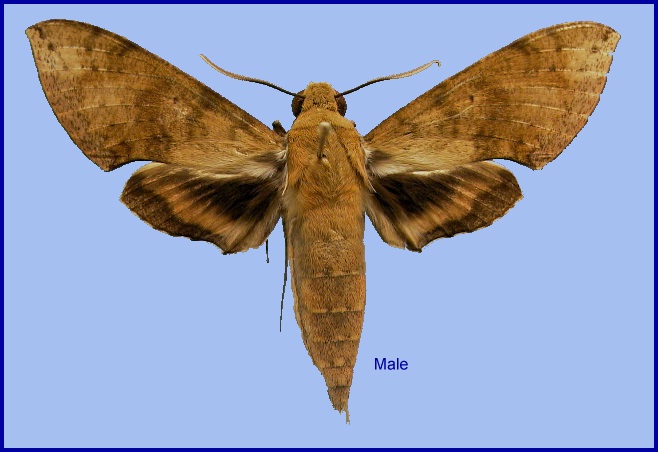 TAXONOMY
Pergesa aegrota Butler, 1875, Proc. zool. Soc. Lond. 1875: 246. Type locality: [Bangladesh,] Silhet [Sylhet].
ADULT DESCRIPTION AND VARIATION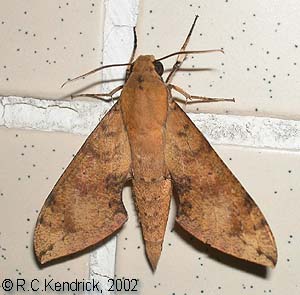 Wingspan: 80--100mm. This species is sexually dichromatic, with females being darker and browner than the males.
ADULT BIOLOGY
FLIGHT-TIME
China: iii-xii (Hong Kong).
Kendrick (2002) states that this common species is multivoltine in Hong Kong, occurring from March until December, with a main peak in April.
EARLY STAGES
OVUM:
LARVA: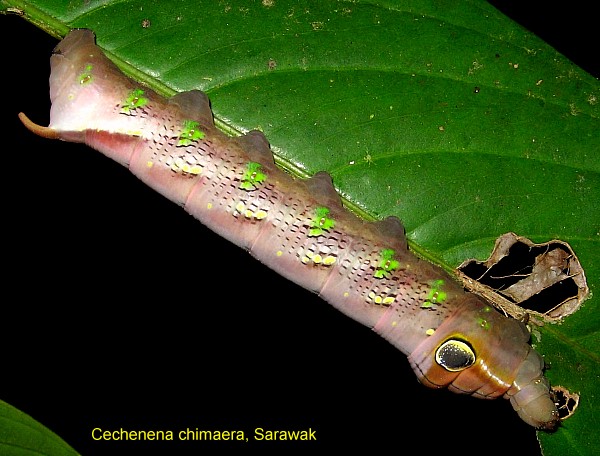 PUPA:

Larval hostplants. Psychotria.
PARASITOIDS
LOCAL DISTRIBUTION
China: Hong Kong (Kowloon); Hainan (Jianfeng).
GLOBAL DISTRIBUTION
Nepal, northeast India (Sikkim, Meghalaya), Bangladesh, Thailand, Laos, southern China (Hainan, Hong Kong) and Vietnam. [Adults resembling C. aegrota from Malaysia (Peninsular, Sarawak), Indonesia (Sumatra, Java, Kalimantan) and Palawan Island are now known to be the distinct species C. chimaera (Rothschild, 1894).]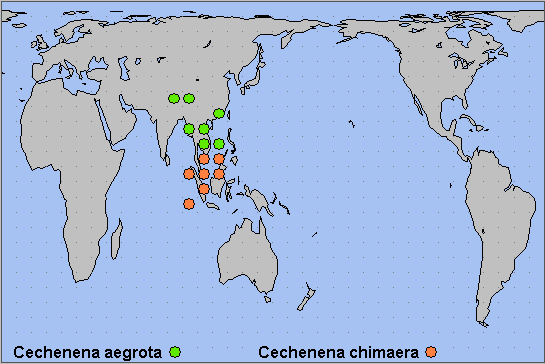 BIOGEOGRAPHICAL AFFILIATION
---

Return to Sphingidae of the Eastern Palaearctic species list
---
© A.R. Pittaway & I.J. Kitching (The Natural History Museum, London)