---
BARBOURION LEMAII (Le Moult, 1933)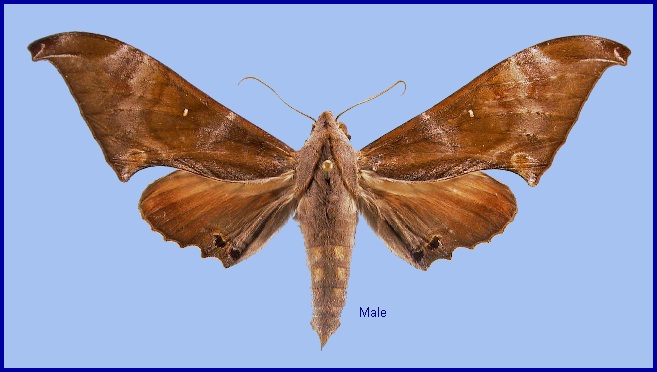 TAXONOMY
Callambulyx lemaii Le Moult, 1933, Novit. ent. 3: 19. Type locality: Tonkin [Vietnam], Chapa [Sa Pa], 2000m.
Synonym. Callambulyx lemaii Le Moult, 1933.
ADULT DESCRIPTION AND VARIATION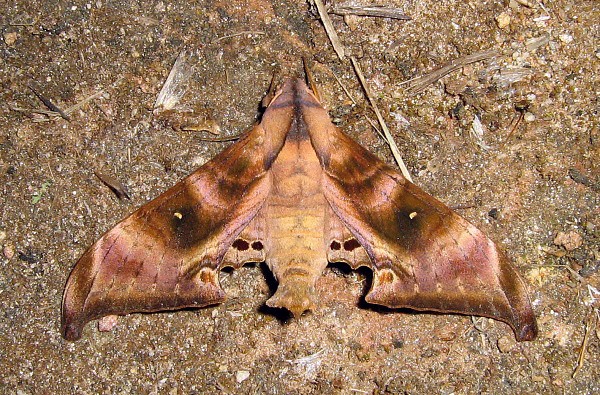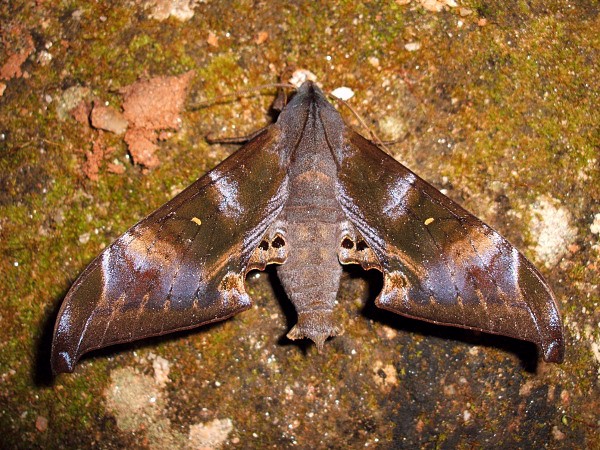 ADULT BIOLOGY
Unknown.
FLIGHT-TIME
Late June in the Gaoligong Shan, Yunnan, China. In Thailand, March and August above 2000m altitude.
EARLY STAGES
OVUM: Unknown.
LARVA: Unknown.
PUPA: Unknown.
Larval hostplants. Unknown.
PARASITOIDS
Unknown.
LOCAL DISTRIBUTION
China: Yunnan (Gaoligong Shan); Guangdong (Nanling National Forest Park).
GLOBAL DISTRIBUTION
Southwestern China (Yunnan, Guangdong), northern Burma/Myanmar (Banmauk, Sagaing Province), northern Thailand, northern Laos (Houaphan Province) and northern Vietnam.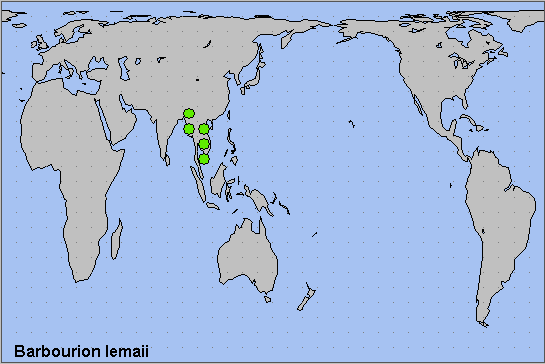 BIOGEOGRAPHICAL AFFILIATION
---

Return to Sphingidae of the Eastern Palaearctic species list
---
© A.R. Pittaway & I.J. Kitching (The Natural History Museum, London)